CITT News
Sustainable Freight Academy: Fusing System Planning and Sustainability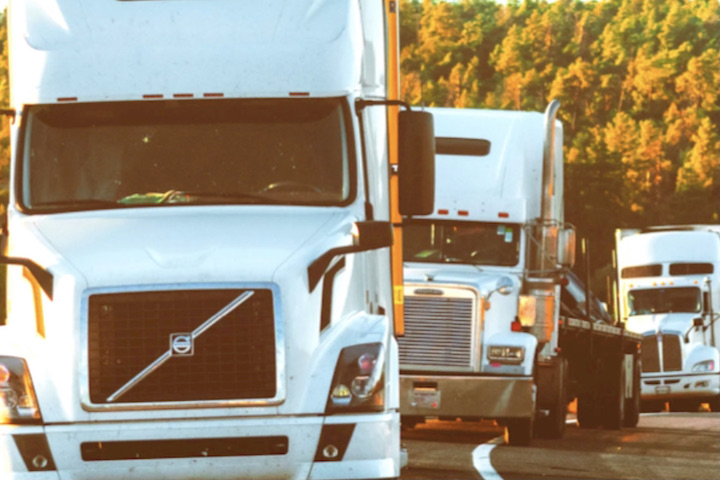 From late March to early May, the Caltrans and National Center for Sustainable Transportation (NCST)-sponsored Sustainable Freight Academy brought participants together to envision the California Department of Transportation's (Caltrans) role in contributing to a sustainable freight future.
Caltrans Office of Freight Planning Branch Chief Riley Keller comments, "The Academy model is often used at Caltrans because it allows for a sufficient amount of time to have in-depth focus on a variety of current topics and the ability to "learn by doing" with mock real-world exercises. The field of transportation is always moving and as professionals we have to keep up."
Over the course of 5 weeks, participants developed a more advanced understanding of freight planning, Caltrans' role in achieving the state's freight and environmental goals, the technologies supporting sustainable freight and energy systems, project management, and corridor-wide planning. Each day of the online weekly program offered exciting opportunities for students to expand their skills and knowledge in the field, as well as time to develop their material for the final capstone project in small groups.
The first day set off to define sustainability, particularly in California, as well as how planners and engineers can better connect system planning to sustainability. Jamaica Gentry (Caltrans), Andre Freeman (CARB), March Perry (California Energy Commission), Keri Robinson (SANDAG), and Phil Trom (SANDAG) discussed State and Regional Priorities for Freight Sustainability. Another industry roundtable, featuring Heather Tomley (Port of Long Beach), Elizabeth Fretheim (Nikola), Maquiling Parkerson (Union Pacific), and Tony Williamson (TTS-I), highlighted how freight operators define sustainability and resiliency.
Day two, focusing on measuring sustainability, featured two presentations on the State of Supply Chain Sustainability, including The System-wide Perspective by Kellen Betts (MIT) and Other Metrics by CITT'S Tom O'Brien. Keri Robinson, Phil Trom, and Magali Sanchez-Hall (Harbor Community Benefit Foundation) presented on Sustainability and Resiliency from the Community Planning Perspective.
The third day built an understanding of best practices in freight planning, facilitated by an international peer exchange featuring Dan Pallme (Tennessee DOT), Loretta Brown (Texas DOT), Caroline Mays (Texas DOT), Laetitia Dablanc (Univ. Gustave Eiffel, France), Pierre Launay (Région Ile de France), and Greg Kolesniak (Translink Metro Vancouver).
Day four informed participants of various funding mechanisms, such as an Overview of the California's Trade Corridor Enhancement Program (TCEP) by Hannah Walter (California Transportation Commission). Students were then introduced to the Academy's final capstone project which involved developing a response to a Request for Proposals for projects along a sustainable freight corridor. The fifth day provided participants with the opportunity to present their final capstone projects to instructors, their fellow Academy participants from the DOT, partner agencies, and industry representatives.
O'Brien comments, "While I think everyone taking part in the Sustainable Freight Academy would have welcomed an in-person training, I am pleased that we were able to make the most of the virtual environment. Being virtual meant that we were able to bring in participants from outside of California. This includes peers at DOTs in other states and planners from both Canada and France. I was also impressed by the mini capstone projects that teams did in virtual groups. It demonstrated both the power of technology and the student's ability to be flexible. Still, I am hoping we can find opportunities to deliver training both remotely and in-person moving forward. There is a need for both."
More Conferences and Events
More Education and Training
More Trade & Transportation
More Workforce Development