CITT News
CITT Special Project Brings Logistics to K-12 Classrooms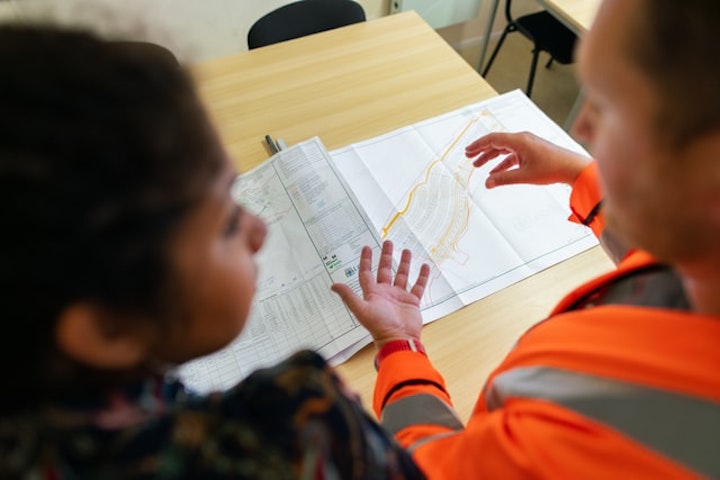 CITT Education and Workforce Program Developer Deanna Matsumoto recently wrote a winning proposal for CITT to receive Senate Bill-1 funding for a K-12 Special Investigation Project: Mapping E-Commerce Locally and Beyond. This project is designed to assist middle school teachers in incorporating geographic information system (GIS) applications within their classrooms, and aims to build logistics and transportation career pathway awareness and excitement through foundational STEM skills development. The California State University Transportation Consortium (CSUTC) grant will support the first phase of this project, which focuses on developing a curricular blueprint. The second phase, consisting of the pilot program in a middle school classroom, will be deployed pending additional funding. The development of the curricular blueprint will include an active collaboration with a National Board Certified teacher of Early Adolescence Math; Project Lead the Way (PLTW) program, a nonprofit organization dedicated to offering preK-12 pathways in computer science, engineering, and biomedical science; STEAM Academy at Burke Middle School; and El Rancho Unified School District in the city of Pico Rivera.
Matsumoto, along with CITT's Research and GIS Coordinator Ben Olson and Research Associate Angelina Carballo, will design specialized curriculum for teachers to conduct a week-long investigation project that incorporates GIS skills within the context of logistics and transportation. Matsumoto, who has a background as a recognized adult educator, draws on more than 30 years of experience to design curriculum for adult training programs like the recently completed Sustainable Freight Foundations Certificate pilot program. This curriculum will include a teacher training guide, sample lesson plans, and other curricular resources such as GIS maps. Teachers who participate in future GIS curriculum training will be eligible to earn professional recognition in the form of a digital badge, which will be developed by CITT and the Office of Professional and Workforce Development in CSULB's College of Professional and Continuing Education. This project will raise awareness of GIS technology and the careers that utilize it through exposing students to transportation and logistics occupations, which are not traditionally discussed at the middle school level.
Utilizing a practical, hands-on approach, the project's curriculum proposes to allow teachers to implement a week-long transportation and logistics activity in the classroom, where students will choose a product they use in their daily lives and employ GIS applications to track it as it is produced, transported, warehoused, and delivered. Students will be able to use the GIS map templates that incorporate international, national, and regional logistics hubs developed by the CITT GIS and Research team. These may include warehousing, distribution, and trucking establishments. The goals of the lesson plan will include capturing student interest in e-commerce and developing basic GIS skill sets. The objective is for students to learn skills that advance safe, efficient, and ethical street usage in their neighborhoods and communities.
CITT has demonstrated success in developing curriculum using Esri GIS applications in both K-12 and postsecondary institutions, and has worked hand-in-hand with the Port of Long Beach to deliver successful classes to LBUSD and community college students in the past. A transportation planning course, piloted at the Los Angeles Trade and Technical College (LATTC) in Spring 2018, was recognized by the American Planning Association (APA) with the Opportunity and Engagement Award in June of 2019.
The city of Pico Rivera's role as a center of transportation activity, and its proximity to both the Port of Long Beach and the Port of Los Angeles, make it a perfect city for students to engage in this project. As 90% of the city's population identifies as Hispanic or Latino, the project's introduction and encouragement of GIS skills could bring more students of color to consider logistics and transportation careers. By exposing students to GIS at an early age, the project has a far-reaching promise in the future equity of the logistics and transportation industries.
More CITT in the News
More Education and Training
More Staff Profiles
More Trade & Transportation
More Workforce Development