CPaCE News
Finding Humanity Through Global Logistics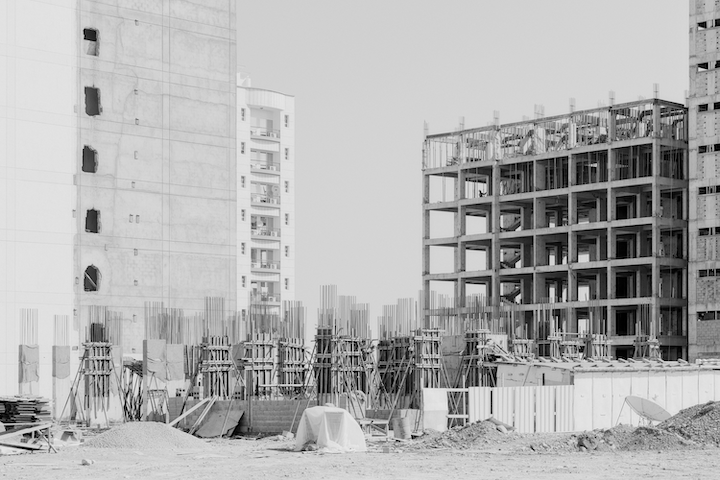 Many different types of people are needed to keep the complex international network of transportation running smoothly, from truck drivers and marine terminal operators to construction workers and real estate agents. With technology and commerce in a constant state of change, this multifaceted workforce faces the challenge of adapting to different needs at any given time and location. The Global Logistics Professional (GLP) program at CSULB was created to meet these needs by providing unique training to thrive in various segments of this vast industry.
Some jobs are less obvious, but have equally important roles to play in global logistics. Recent GLP graduates Ryan Debolski and Jim Dowding are perfect examples, each working at disparate ends of the supply chain as a photographer and high school teacher, respectively. What they have in common, in addition to their recent educational experience, is a focus on the humanity that forms the core of global trade.
"In my photography career, I've always been fascinated by globalism and the interconnectedness of the world," said Ryan. "Being completely new to this industry, I wanted to expand my understanding and identify how it could relate to my work."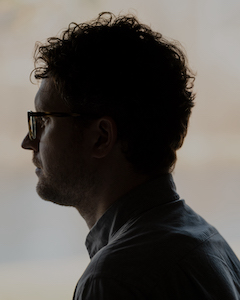 GLP graduate Ryan Debolski
Jim and Ryan each progressed at their own pace through the GLP program's multiple online courses around the same time, from late 2020 through Summer 2021. Both found ways to apply a more comprehensive understanding of the industry towards new opportunities in their own jobs. As a teacher at Cabrillo High School, Jim was already aware of the GLP program through his work with the Academy of Global Logistics (AGL), a partnership between his school, CSULB's Center for International Trade and Transportation, and the Port of Long Beach.
"Being an educator teaching the next generation of leaders, I knew that I also had to get those experiences," Jim explained. "A career technical teacher needs to know what the emerging trends are, and what are the expectations of the industry who will hire my students."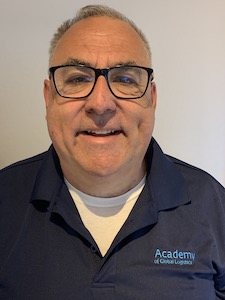 GLP grad Jim Dowding
Becoming part of this larger industry network is a key benefit of the GLP program, and Jim and Ryan were both able to connect with classmates, alumni, and faculty, as well as the multiple industry associations that offer scholarships to assist with program costs. The Harbor Transportation Club Endowment provided Ryan with tuition support, and Jim was awarded funding from the Intermodal Association of North America.
The ongoing COVID-19 crisis added other educational opportunities along with the many challenges. For Ryan, the lockdown provided ample time to research and take classes online since he wasn't able to travel with his camera. While Jim and his Cabrillo High students endured school closures, constantly changing regulations, and new virtual instruction technologies, they also learned how to become resilient and adaptable. It helped that Jim could balance his day job with GLP classes through Zoom on Saturdays, so he was able to complete a culminating case study on the environmental and economic costs of an apparel company's "fast fashion" supply chain.
"Will customers change their buying habits to reduce global harm, and will companies change the ways things are being done if it would reduce profitability?" asked Jim after the experience.
These types of questions may also occur to those who view Ryan's insightful and provocative work. His recently published book of photography, LIKE, is the result of a year-long project in Oman, where he befriended a group of migrant laborers at one of the many worksites scattered across the growing country on the Arabian Peninsula (see top photo). Focusing on the relationships between the workers and the stark landscapes where they are building a new urban center, the artistic collection captures a clear connection to global logistics and trade. LIKE received the Jurors' Special Mention at the 2020 Paris Photo-Aperture Foundation Awards and was an editor's pick in the British Journal of Photography.
"It's about the flow of people, the supply and demand of labor for massive infrastructure projects around the world," Ryan states. "[The book] considers the often unseen effects of globalism."
Similar themes echo in Jim's classroom, where he encourages finding solutions to current situations in international trade. One week, his students discussed the March 2021 Suez Canal incident, which blocked the global supply chain for six days; another time, they explored methods to keep COVID vaccines cold during the shipping process.
"This was not just an opportunity for me to get even more excited about the topics I teach," said Jim of his GLP experience. "The biggest dividends are for my students."

"I learned there is a need for creative storytelling throughout this industry," said Ryan after graduating from the GLP program. "I hope to use my unique skills and the connections I've made at CSULB to open new doors for me in my career."
Click here to learn more about the Global Logistics Professional program at CSULB.
More Alumni Profiles
More Community Outreach
More International Education
More Trade & Transportation