CPaCE News
Criminal Justice and Current Events Collide in Student's Analysis of Hate Crimes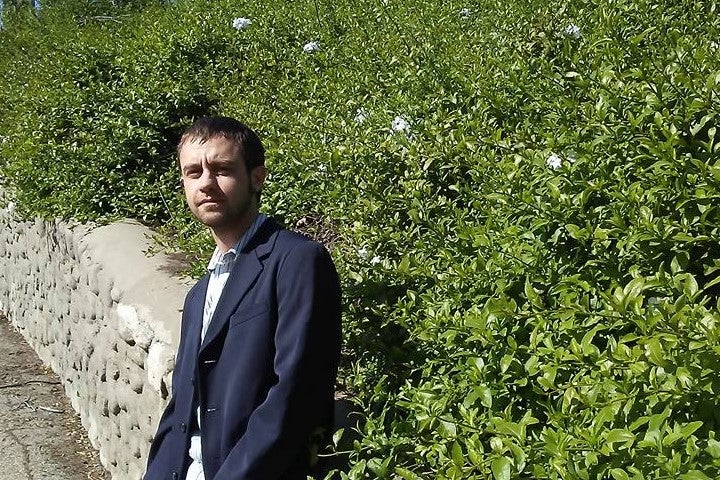 Thomas Page picked the right time to enroll in the Master of Science in Criminology and Criminal Justice program at CSULB. As his classes began in Fall 2020, the U.S. was undergoing a fresh reckoning with ongoing law enforcement issues, topics that were galvanized that summer by Black Lives Matter in response to the George Floyd murder and other incidents of police brutality, as well as rising hate crimes against immigrants, refugees, LGBTQ+ communities, and many others. These and related topics have been discussed in MSCCJ classrooms, leading to important lessons on crime, public policy, and police reform.
"These reforms are outlined in ways that bring about conversations regarding how to improve law enforcement relationships with the public, particularly in relation to at-risk and minority groups," explained Thomas. "The important discussions are happening in real-time, which is something that I consider to be a great benefit in this program. As criminologists, we have the ability to take a look at current events and to research cause and effect based on public opinion, political rhetoric, media representations, and policy implementation."
Thomas enrolled at CSULB after completing undergraduate studies at the University of Massachusetts, Amherst, drawn to the MSCCJ program's skill-building in social media analysis and crime mapping; and the fact that it was named one of the Best Online Programs in 2021 according to U.S. News & World Report.
"The online nature of the program makes it easy to make my own schedule on a weekly basis, and to complete tasks at my own pace with the guidance of my professors," said Thomas. "I find the professors to be very attentive to the needs of the program and my personal journey."
That journey is already full of impressive achievements. Thomas was recently awarded the Sally Casanova Scholarship, which includes funds to prepare for his pursuit of a PhD in Sociology (focusing on criminology and social analysis) as well as a summer research experience.
"I think that part of what stood out about my [scholarship] application is that I am a transgender American, and I have been working with data collection within the community for my own survey, entitled the U.S. Transgender and Nonbinary Victimization Survey," said Thomas. "This opportunity will allow me to pursue further education and research experience in the area of hate crimes analysis."
The survey—which asks respondents about violent crime experiences, demographics, and risk factors for victimization—is most likely the first national survey to include nonbinary individuals as their own category. At the same time, Thomas also took a deep dive into this specialized field by using mapping tools in his Social Network Analysis course to hypothesize about the conditions that led a former white supremacist to renounce their hateful movement.
"I have a passion for studying hate crimes, and am looking to further my education in hate crimes policy and legislation as well as the impacts of these crimes on society," said Thomas. "I believe that my experience at CSULB will prepare me for work in criminal justice."
Looking ahead past graduation in Spring 2023 and his subsequent doctoral studies, Thomas is considering a career in Crime and Intelligence Analysis—a special concentration of study in the MSCCJ program—and is potentially considering employment with the Los Angeles Police Department. His courses in Intelligence Analysis and Crime Mapping are especially helpful in getting direct experience with the latest software used in the field.
"CSULB has helped me to prepare for this type of career by offering courses that directly relate to this type of employment," said Thomas. "I feel confident that my studies at CSULB will prepare me to do this type of work in the future."
Click here to learn more about the MSCCJ program at CSULB.
More Student Profiles