Bachelor of Science – Antelope Valley Engineering Program
Degree Program
Earn your Bachelor of Science in Engineering from the College of Engineering at CSULB in two and a half years! Located in the Antelope Valley, this program is designed for students who are interested in completing their B.S. degree in Electrical or Mechanical Engineering. The program's location is at the Lancaster University Center in Lancaster, CA, providing unprecedented access to the aerospace industry, including internships with local companies and organizations. Participants must have completed their first two years of coursework at a community college or other university.
This program is a shared commitment between CSULB, industry and government partners, and community colleges in the greater Antelope Valley to ensure that this region has access to high-quality, affordable engineering education.
Students are admitted and matriculated through CSULB. The program is cohort-based, allowing students to proceed as a group through the program in a prescribed lock-step sequence. The cohort model emphasizes teamwork and collaboration among students and offers a strong support system as you progress through the program. Students complete 68 units of junior and senior level engineering, capstone General Education, and math coursework. The program takes approximately two and a half years to complete, including a summer term.
The following video provides an overview of the program:
CSULB AV Engineering Program
For more information, please call: (661) 723-6429 ext. 103.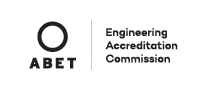 The Bachelor of Science in Electrical Engineering - Antelope Valley and Bachelor of Science in Mechanical Engineering - Antelope Valley programs are accredited by the Engineering Accreditation Commission of ABET, www.abet.org.